Hello,

TARGETcareers has a brand new opportunity for your students! We're keen to keep you connected to employers, so we thought you'd like to know about the latest employers actively looking to engage with students. To let your students know about this opportunity all you need to do is delete the text above the blue line and then forward the message on. We have included some handy introduction text for the email to your students but please feel free to change this as appropriate.

You can find out more about TARGETcareers here. If you do not wish to receive further communications, click here.

© 2019 GTI Media Ltd
The Fountain Building, Howbery Park, Benson Lane, Wallingford, Oxfordshire OX10 8BA, UK Company Reg No. 2347472. Registered in England & Wales
---
Dear Students,
Please see below a new opportunity from TARGETcareers. If you are interested in finding out more you can click the link in the email or visit the TARGETcareers website.
Thank you.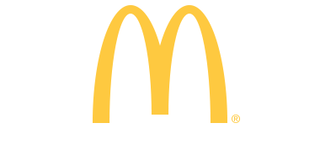 While you enjoy some well-earned time off over Christmas, you might find you have the time to start thinking about your future and maybe fill in some of those dreaded application forms.
We're looking for people that are comfortable rolling up their sleeves and getting involved. Quick learners that have providing a great customer experience and delivering high standards at the top of their minds.
The ability to maintain high energy levels whilst working efficiently is also essential. Finally, we are looking for those that have an aptitude towards problem solving, decision making and motivating, leading and inspiring people.
Check out our apprenticeship role and apply today!
McDonald's Management Degree Apprenticeship
McDonald's Management Degree Apprenticeship lasts five years and gives students the opportunity to follow a structured training programme, which leads to valuable qualifications. At the end of it, participants will have gained loads of practical experience and progressed through different management roles. They will have helped make real business decisions and could even go on to manage their own restaurant.
There is a financial advantage too. The Apprenticeship is a great opportunity to earn while you learn. You won't have the tuition fees, or the student loan, but you will be paid a competitive salary that increases as you progress through the programme.
The programme initially leads to a level 3 apprenticeship. You then have the opportunity to gain a BA (hons) degree in business management and retail, and chartered manager status with the Chartered Management Institute (CMI).